In 1999, we asked ourselves three questions:
"How do we want to work? How do we want to live? What makes us happy?"
We quickly realized:
We want to craft wonderful jewelry for wonderful personalities.
Personal contact with our customers is especially important to us and greatly enriches our lives.
Sandra Giner & Wulf Schroller
Expertly trained in the craft of goldsmithing and with more than 30 years of practice and experience, we delight in creating jewelry completely from the ground up – without the temptation of tools such as prefabricated, commercially available settings, ring blanks, wax models and the like.
Although this work is complex and demanding, it is the only way we can access perfectly matching gold colors and gold alloys and craft precisely fitted pieces of jewelry. Forging compacts a metal, resulting in incomparable hardness. The finished surface then allows us to achieve that perfect polish we love so much.
"The tiniest of details,
the finest craftsmanship, the greatest happiness –
goldsmiths really are a bit special. "
Sandra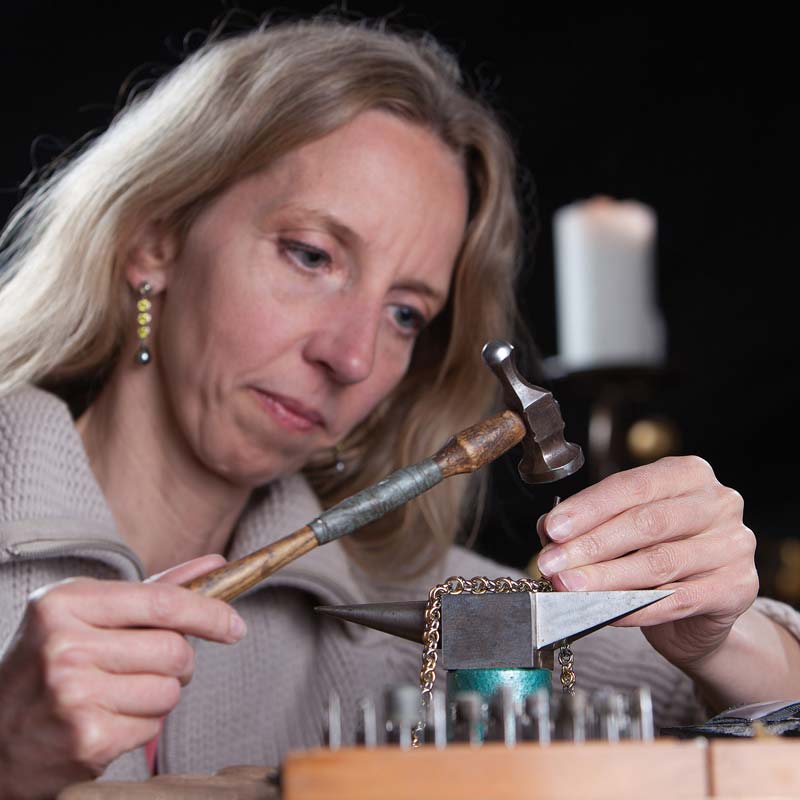 Sandra Giner
1987–89
Goldsmith and Watchmaking School, Pforzheim
1989
Goldschmiede Kaltschmidt, Freiburg
1990
Seeatelier Karschewski, Radolfzell
1991–93
Goldschmiede Giner Rheinau
1993–95
Design School for Jewelry and Tableware,  Schwäbisch Gmünd
Degree: Master Goldsmith and Certified Designer of Jewelry and Tableware
1996–2000
Manager, Goldschmiede Giner
2000–2005
Wolfschmiede Jork/ Königreich
2005-Present
Wolfschmiede Rheinbischofsheim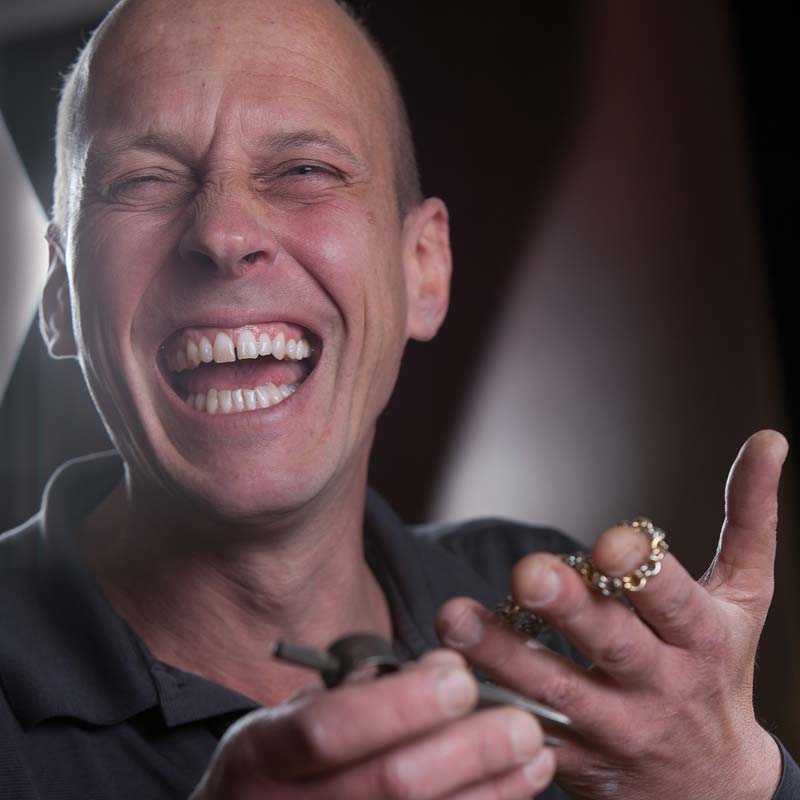 Wulf Schroller
1983–87
Apprentice Goldsmith, Brunckhorst Jewelers, Buxtehude
1987–89
Office management trainee
1989–93
Schmidt Jewelers, Burg auf Fehmarn
Kay Jewelers, Hamburg
Treuter Jewelers, Schwäbisch Gmünd
1993-95
Design School for Jewelry and Tableware, Schwäbisch Gmünd
Degree: Master Goldsmith and Certified Designer of Jewelry and Tableware
1996
CAD Certification, DTP-Akademie Hamburg
1996–98
Construction of Wolfschmiede Jork/Königreich
1998–2000
Management of Goldschmiede Giner, Rheinau
2000–2005
Wolfschmiede Jork / Königreich
2005-Present
Wolfschmiede Rheinbischofsheim