Where inspiration, personality, and the art and craft of goldsmithing come together…
We exclusively handcraft custom pieces that focus squarely on the wearer's sense of shape and color, style and history. In the highest quality and with premium materials.
A one-of-a-kind piece of jewelry, carefully crafted from the best, harmonious material, is of lasting value.
For truly personal jewelry, emotional significance is of the essence.
But it requires creative maturity, master craftsmanship, durability and sustainability to truly make it a piece of your personality.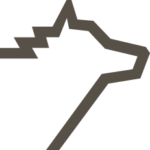 Sometimes, it also works the other way around: We find ourselves inspired by a gemstone or a certain material that sparks our ideas.
When this happens, we listen carefully to what the material is telling us and allow a truly unique piece of jewelry to develop with a character all its own.
We are always able to find a customer who feels a deep connection with the piece and is able to fully appreciate its character.
Every piece we craft is completely unique
We believe that jewelry that aims to express and be an integral part of a unique personality can never be mass-produced.
Which is why we are delighted to invite you into our space in order to develop your own, completely personal piece of jewelry.
Which piece best accentuates your individuality?
Choose your favorite and learn more:
Creations to kindle new ideas…